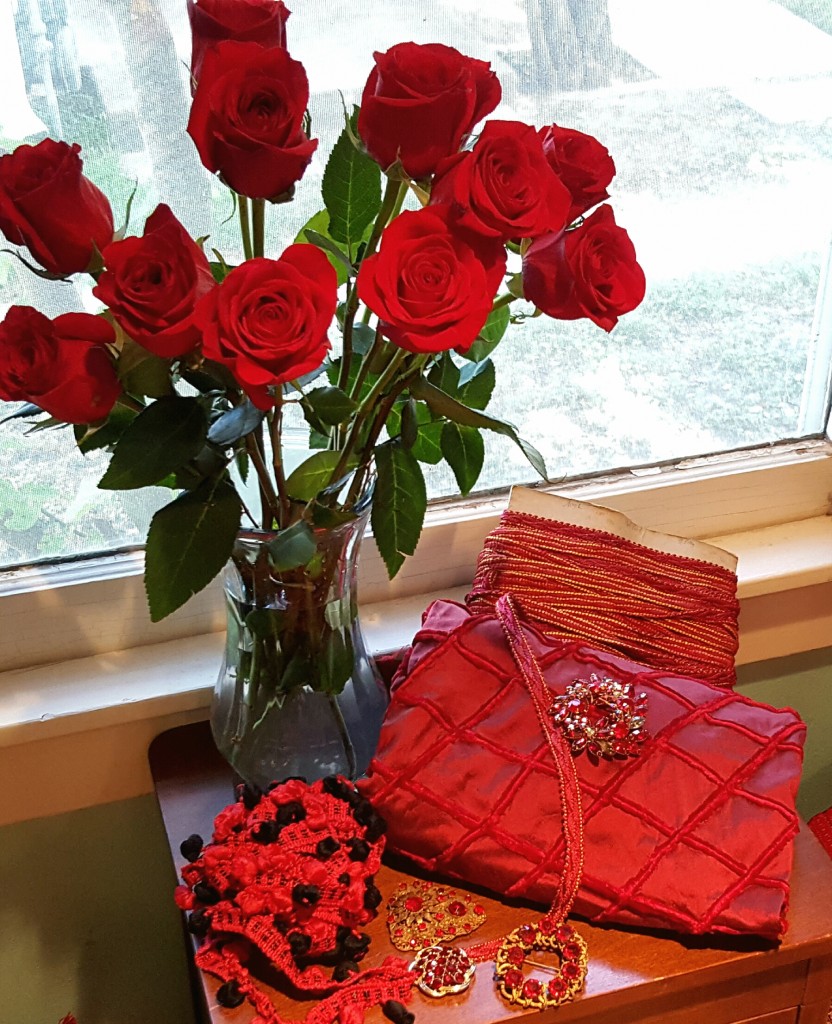 Well, I haven't looked at the news today, but so far, I've not been able to do Friday's Flowers & Trim for 3 weeks now due to terrorists attacks. I'm praying there was not one today (as I have some happy and sad news to share on the creative front) and my thought's continue to be with all those families whose lives have changed forever.
So, today I'm trying to get back to some normalcy with my weekly summer posts.  This Friday's Flowers & Trim is RED!!  And there's an extra special reason why it's RED.
I applied to my first local art exhibition titled "Artists Interpret Red", and, to my surprise, I got in!!  I'm SO excited about this upcoming exhibit running August 4th – 27th.  The First Thursday Opening is THIS Thursday, August 4th, 5:30 – 7 p.m. at Round Rock Arts!
I'm excited for many reasons, but the primary one is because it brings me back to my roots of creating art through my pillows and doing more local shows so I can connect personally with all of you who've supported my work for twelve years.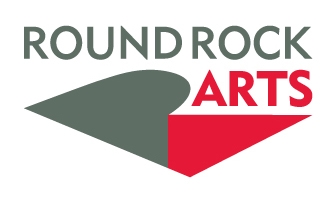 Here's a link to info about the event Artists Interpret Red, and the info is also at the end of this post. ArtSpace is located in the Historic District of Round Rock at 231 E. Main Street, Suite 160, Round Rock, TX, 512-218-7099. I really look forward to seeing you!
Now onto the Friday's Flowers & Trim and how that and the exhibit inspired my newest piece of work titled "Vintage Red Textiles & French Trim with Ruby Glass Brooch".
Below are some of the vintage jewels, trim and textiles I had put together weeks ago for Friday's Flowers & Trim (and then the terrorist attacks occurred).  But I also discovered the Round Rock exhibit so I took my cue from one of my all time favorite brooches that I bought at Amelia's Retro-Vogue & Relics (which is sadly closing and being replaced with a storage facility.)
Austin, listen up!!  I have NO idea what I'll do when I can't bop around town to all my favorite funky vintage shops. It's not only part of the very fiber of what makes Austin unique, but it is part of my whole inspirational routine!!
This is my one rant friends, so thank you for listening! As an artist, it really does break my heart and soul. Owner Jane Clarke has been a long-time supporter and mentor to me. I bought my first vintage textiles there and jewelry. Thankfully she'll still be here, but you can appreciate how heart sick I am over losing my favorite vintage shop and what's cool about Austin. Please watch this video by KXAN HERE about the Austin Creative Alliance's future plans to preserve spaces for artists. You also can read more about it in the American Statesman HERE.
Now back to our regular program, today's Friday Flowers & Trim.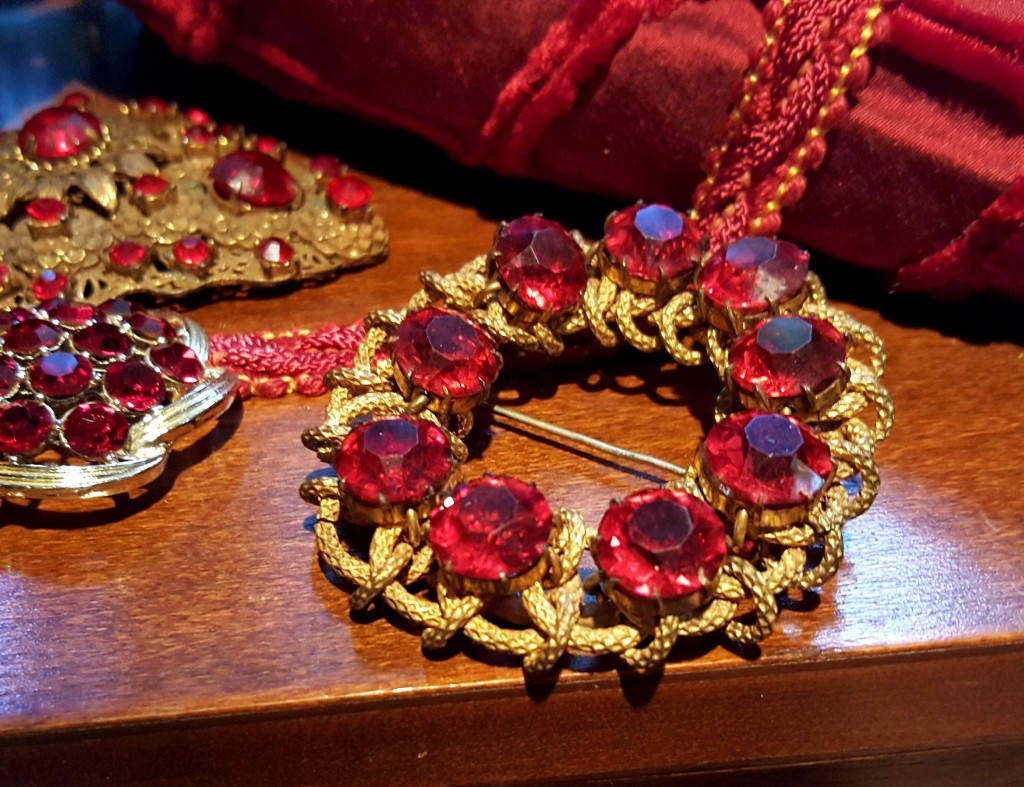 This brooch above, probably from the 1930's, is a spectacular ruby red faceted glass piece with this interesting woven rope-like gold tone setting. It's been in my jewelry collection for years never quite finding the right opportunity to create with it. I knew I'd use one textile in my Friday Flowers & Trim pic, but then remembered I had a vintage French textile and pleated silk too and all this other gorgeous vintage red French trim. The deadline to submit was July 18th at 5:00 and I just made it under the wire. Phew!
Please enjoy some photos and a sneak peek of the piece I created for the upcoming Round Rock Arts Exhibition "Artists Interpret Red".  Click HERE for the Facebook invitation. I hope to see you at the opening, Thursday, August 4th, 5:30 – 7 p.m., but I know that with Austin traffic that may not be possible. The exhibit is up the whole month of August, so please stop by when you can. One exciting part of my piece is I found some great vintage chain at Bead It and was able to incorporate that too. Be inspired by RED and have a beautiful summer weekend! XOPG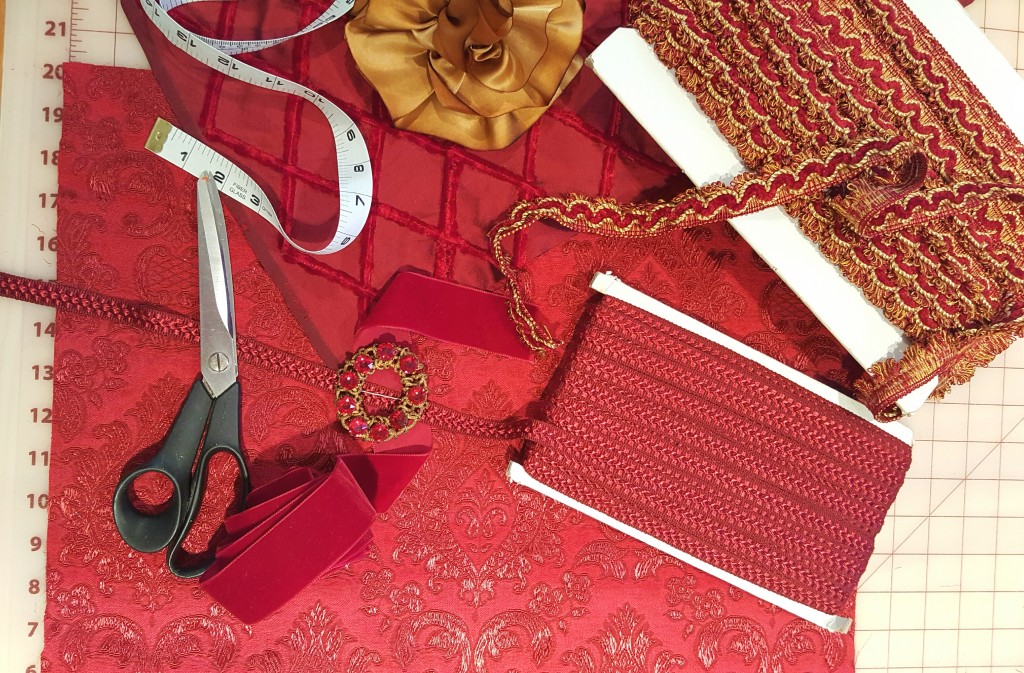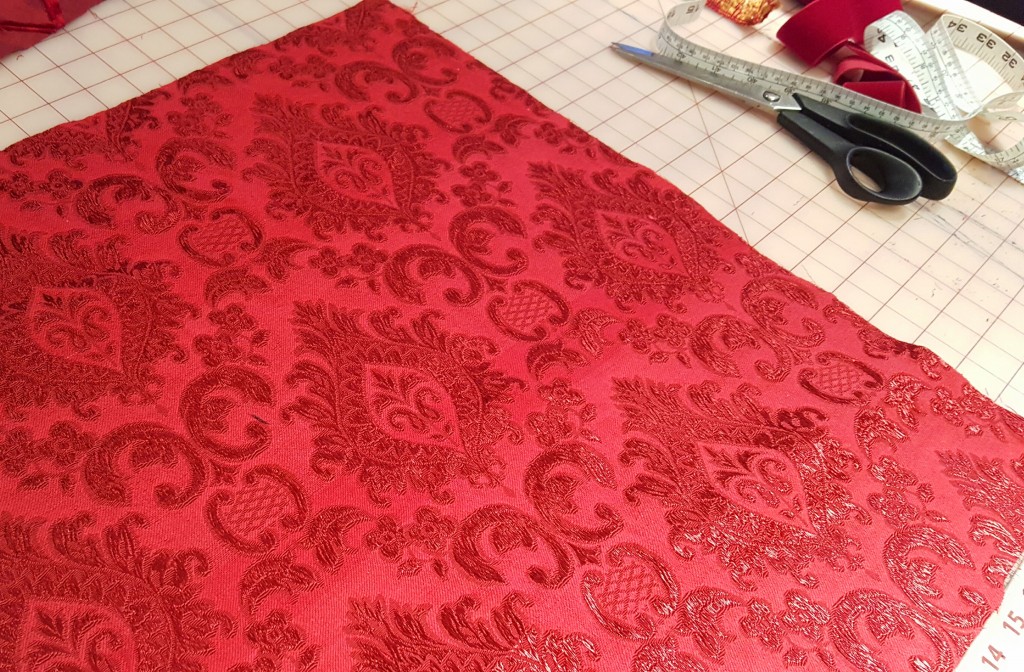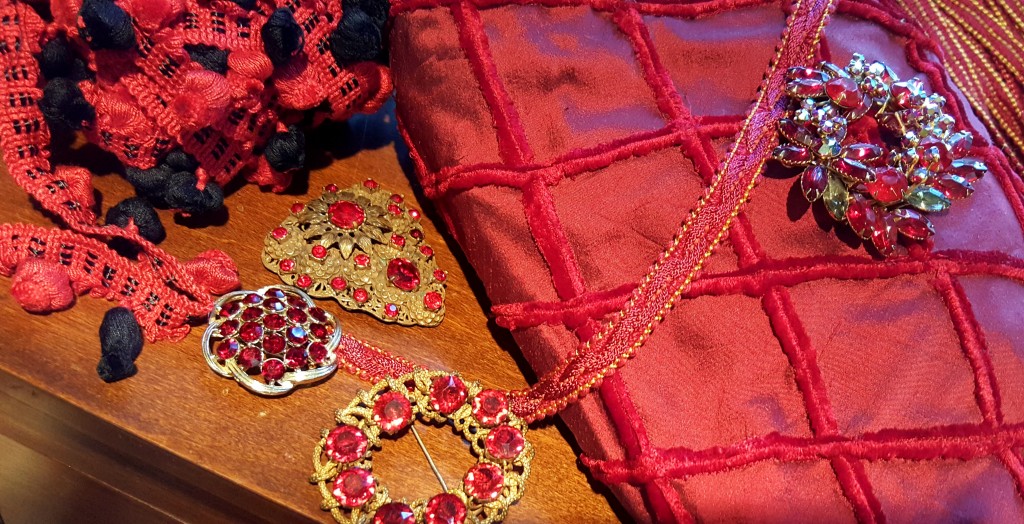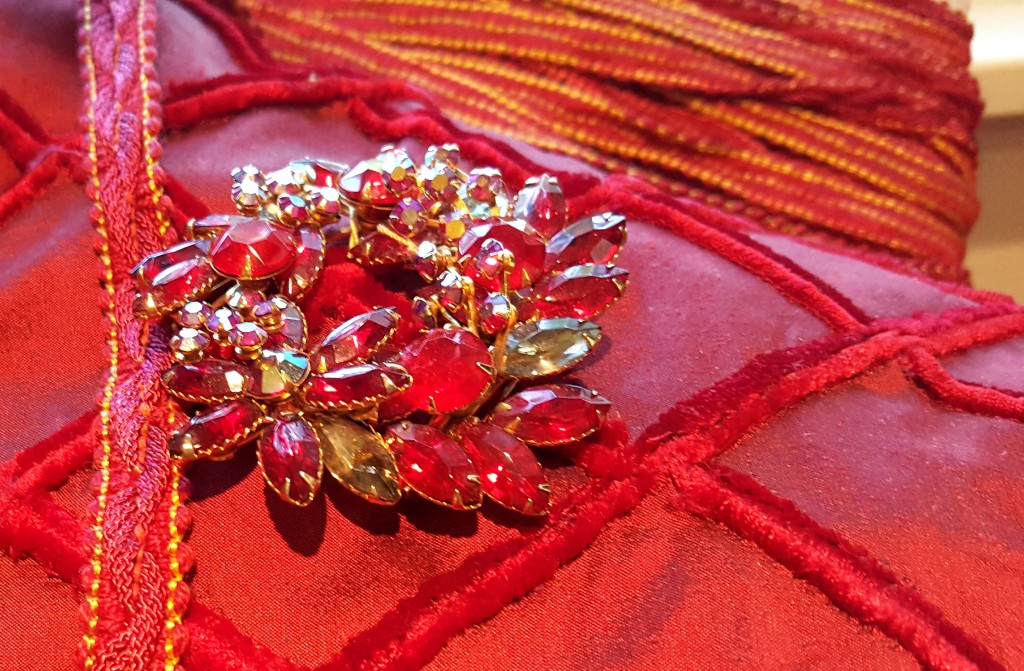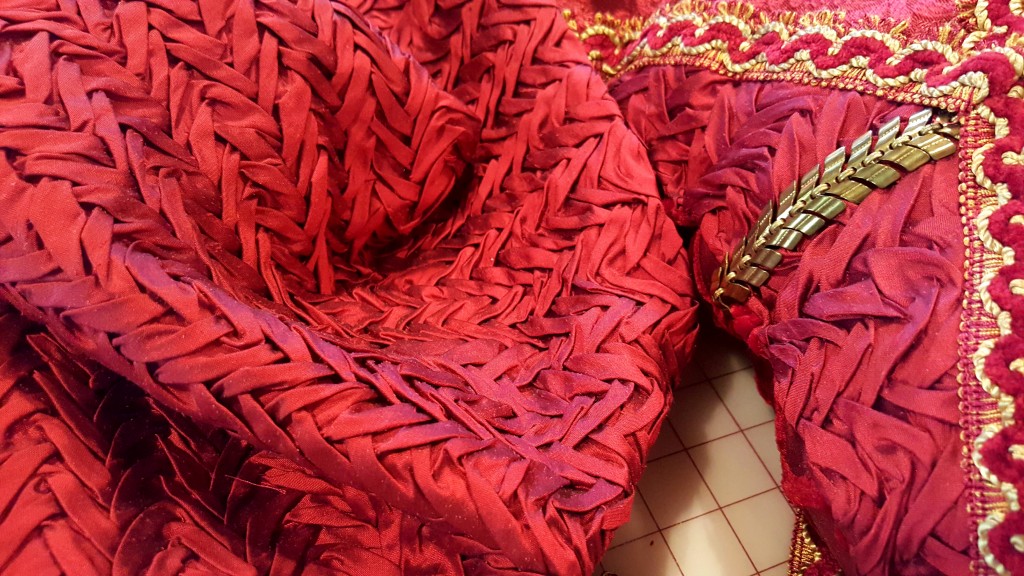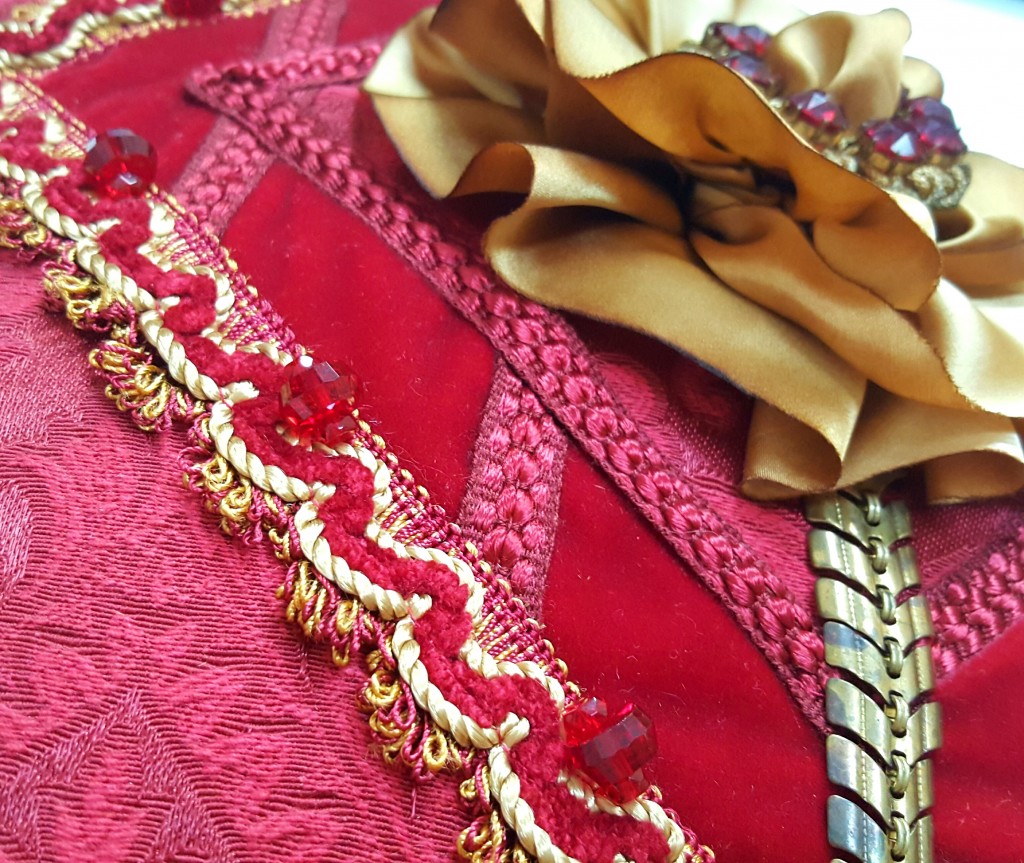 About the "Artists Interpret Red" Exhibition: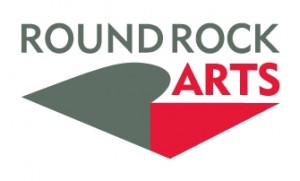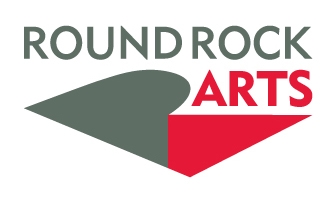 "Throughout the centuries, color has been used as a vehicle for the conveyance of emotion. One of the strongest primary colors will be represented in ArtSpace as "Artists Interpret Red." Our August offering of paintings, sculptures, photographs, sketches, textiles, and mixed media works portray a plethora of undeniably unique approaches.
Kathy Miller has infused a distinct sense of joie de vivre in her mixed media/fused glass piece entitled, "Let's Celebrate!" On the flip side is the tiny dark encaustic "Dead End," by Brian Kuntz, which is dark and somewhat horrifying. There are also many abstract versions of red artwork which will allow viewers to conjure their own interpretation of what the color red may evoke."