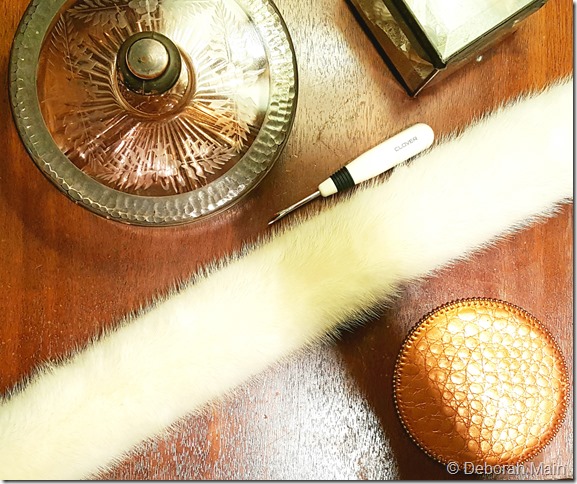 Well, leave it to me to have ALL my projects due at the same time! But isn't that how the universe usually works anyways, where you're juggling too many balls in the air and they all need to come together almost the exact same week, or even day?
That's how it's been for my husband David and I,  as we've been redecorating our master suite to rent as an Airbnb guest room for Austin City Limits. But not without an amazing team of experts like interior designer Patrick Landrum, my seamstress, and many local small businesses like Bolt Fabrics and Accent Upholstery, and even our refuge from all the chaos, Venezia Italian Gelato  right at the end of our street.
I think we're going to Venezia once a day now to relieve stress and not just for Gelato, as they now serve a FAB breakfast. I so enjoyed the escape with a relaxing cup of hot tea, fresh pastry and proscuitto with gorgonzola breakfast sandwich. (And you can still have Gelato, if you decide to have dessert after breakfast, like my daughter and I did today…tee hee 🙂 ).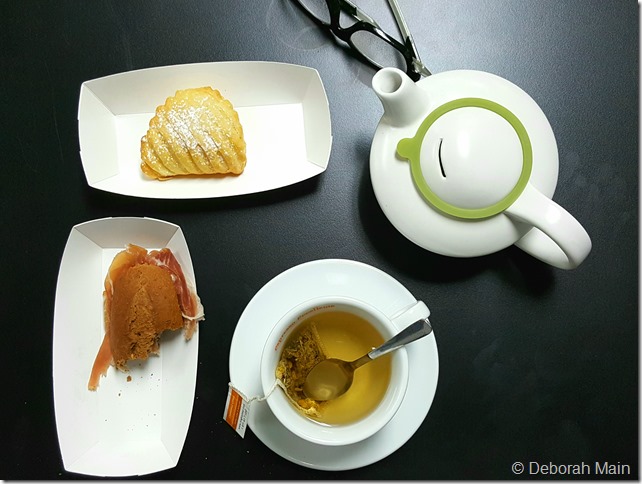 Good thing we started this project 3 weeks ago and have been working with such a great team, because before I knew it my Friday art exhibition deadline was all of a sudden THIS week. So I'm juggling creating two new pieces of work to enter in the 30th Annual Materials: Hard + Soft International Contemporary Craft Competition and Exhibition, the delivery of luxury Peacock Alley bedding, installation of towel bars, smoke alarms, headboard and curtains, to planting flowers before the rains hit.  All by the time our first house guest arrives in 2 days!  It's been a whirlwind, all culminating in some exciting opportunities and a helluva lot of fabulous color and texture.
Below is just a slight hint at the pieces I'm working on to apply for the art exhibition. This is a vintage cocktail dress with wonderful, creamy texture.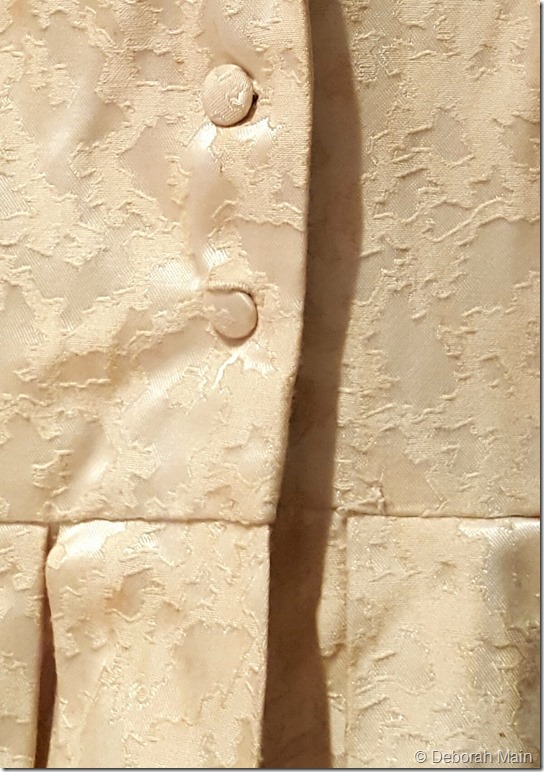 And ever since I went into Bead It, one of our neighborhood jewelry-making shops with almost all of it vintage, I am hooked!  I bought enough chain for any jeweler to create with, and I don't even know how to make jewelry!!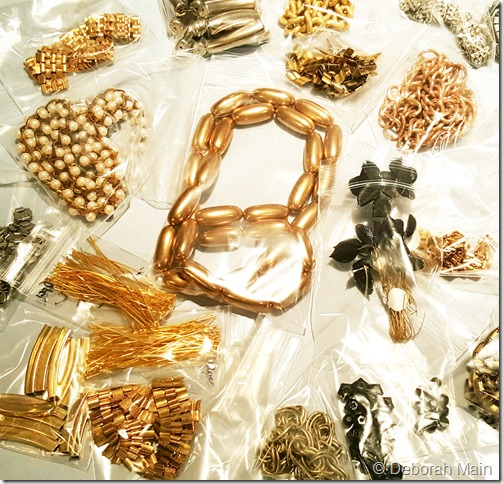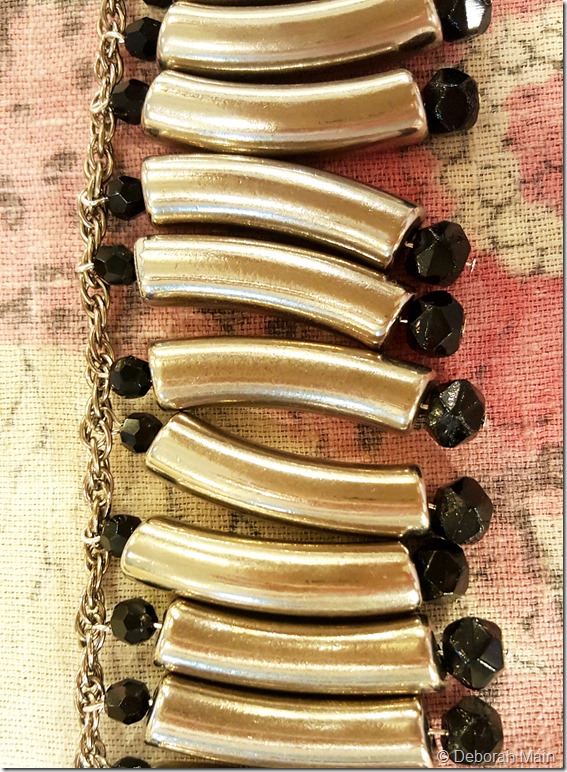 A glimpse at all the incredibly delicious vintage trim, beading and chains, tons of texture and color options to make decisions with for my creations. I feel very fortunate to have had 12 years to collect all these rare vintage and antique materials to create my artwork at my Austin studio, Deborah Main Designs. Be sure to check out my new website!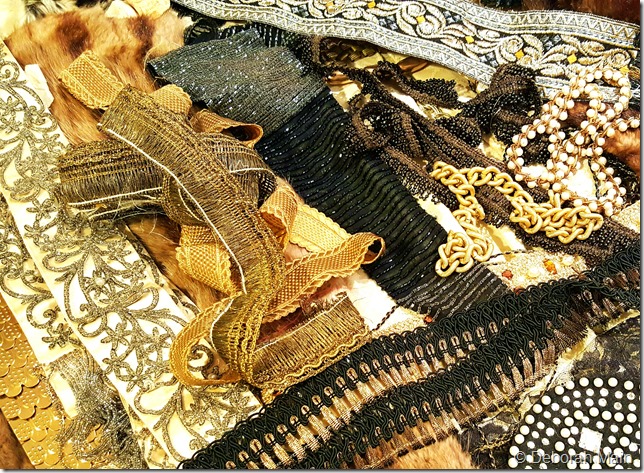 Now onto the guest room redecorating project!!  Not showing you anything yet, but here's a glimpse at some of the fun new textures we're putting in the room to modernize it.  Before and after photos will be coming as soon as we can catch our breath after all this hoopla. But we're very excited about becoming "licensed" Short Term Rental owners in our cozy 78704 hood, right up the hill from Austin City Limits (ACL).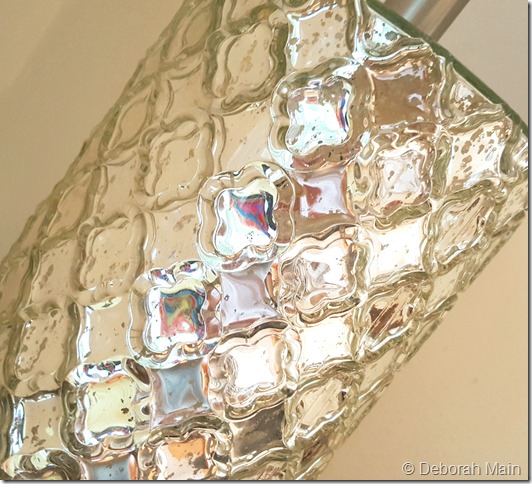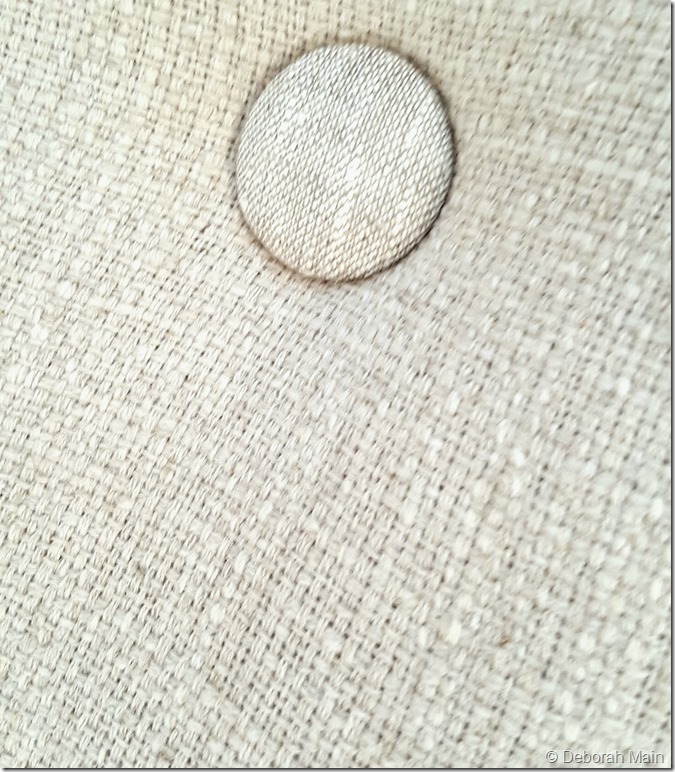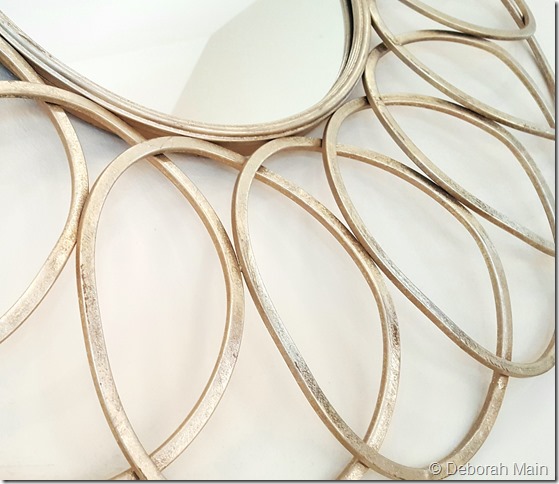 Sneak peek of an old Janis poster from my youth, headed for our guest room walls any day now.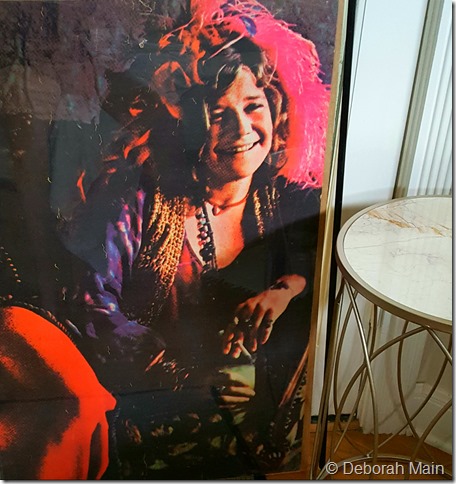 Okay, one last story: It has gotten SO hectic that I had to totally laugh at myself today. I had this bobbin of thread in my pocketbook that was getting all tangled up in everything…..and I thought, why don't I just take the stupid bobbin out??  Well, good thing I didn't!
Today when I dropped off to the cleaners a vintage French bedspread (part of my collection) which I realized will be perfect for the full size bed we need to sleep in in our daughter's old room while our guests are renting, I literally had to sew up a seam on the bedspread before they would accept it for cleaning. And good old Anthony's cleaners (another Austin icon) had a needle right at the ready!
Now that was pretty crazy, but you do what you gotta do to get things done.  I can't wait to show you the final result of our re-decoration of our master suite (now called The Collier Guest Room at Zilker Park on Airbnb) AND my two new creations for the art exhibition. I'm just praying I finish it all in time!!!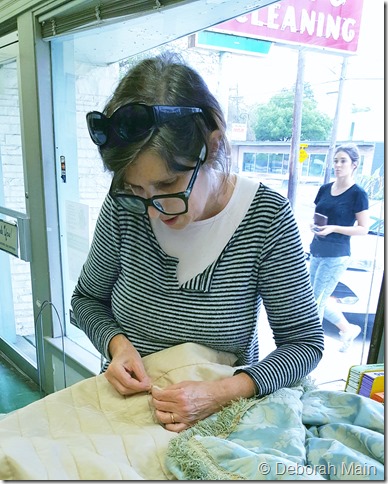 Bonus: I had my first sale (below) on my brand new website. Wrapped up in a big bow with a gift card for the recipient and shipped out today. Yippee! Thank you to all my dear customers!!  Hope you like the new site: www.DeborahMain.com. Watch for more holiday designs coming soon and details on an Open Studio this fall. Can't wait to see y'all! Till next week, enjoy the sunshine and ACL, XO PG