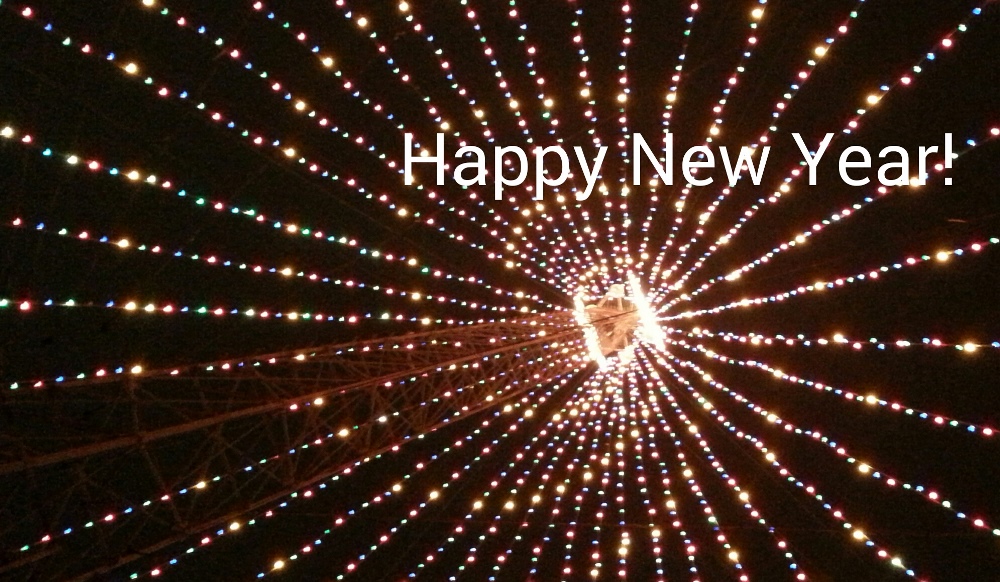 Happy New Year!  Well, the first week of 2015 is almost over and I'm sure you are well into the new year, while I'm still slowly making the transition. (There's probably a few of you still enjoying a fabulous vacation on some gorgeous tropical island!)
I'm one of those that fully believes we need one more week between Christmas and New Year's.

And here's why….it's just so damn cozy and so nice to hang out with family and do nothing but sleep, eat, play games and sit by the fire and your Christmas tree. And hey, it's cold outside!. Ah, but reality beckons once the new year hits.
I always just need a little bit more time to process the end of one year before I jump into the next.  Don't you??  There's got to be more out there like me. But as you know….my wish will never come true. But that's okay because somehow it works out. I won't even go into what the scene looked like at the post office last week, when I was half in one year and half in the other with a total brain fog trying to sort which package went to whom. Let's just say it was the "ice breaker" into 2015!
And boy did I need it, because next week I'm off to Dallas for the Total Home & Gift Market, January 14 – 20, 2015, and I need to be in tip top form.
I'm SUPER excited to be "back home" , so to speak, and once again have my luxury pillow line, Deborah Main Designs, represented year round by the Doris Sanders LTD showroom in suite 531-WTC.
Not too many photos to show yet as just started setting up in December, but I'll have plenty of photos after market for sure. Please stop by to see me at the Doris Sanders showroom, 5th floor, #531 in the World Trade Center.
You see, 2015 starts a new 10-year chapter for me and my little studio. About 8 years ago I cut my teeth at Doris Sanders showroom.  I had gotten into the showroom because my dear friend Cynthia Bloom, of Cynthia Bloom Collectible Jewelry took me up to Dallas to "show me the ropes." It sounded SO overwhelming to me and she had years of experience with her jewelry line there, so one day when I told her a retailer suggested I get my line into Dallas Market she said "Don't worry, I'll take you!"  Now, THAT is a true friend and I am so lucky to have her and so many others that have helped me grow and learn during this first 10-year chapter of Deborah Main Designs.
It doesn't just take a village to raise a child, it takes a village to raise a small business too. Thank you all!

And what an amazing showroom Doris Sanders is!  I was green as could be when I first started there in 2008, hardly knew what an order form looked like, and had never sold wholesale. But the founder's daughter, owner Sue Wyll, and her fabulous reps were so kind and helpful teaching me along the way.  I'll never forget my very first show. I was standing there all prim and proper and everyone just kept walking by like they didn't even see me.  And this is what Sue said to me:
"It may look like they (the buyers) are not looking at your line, but believe me, they are!  When a new line comes into the showroom, buyers want to get familiar with it and see if you'll stick around, as they don't want to invest in a new line if it's not going to be a long-lasting company. Then they come right back the next market and buy! " Sue Wyll, Doris Sanders, LTD

Well, I think after 10 years I have surely proven I'm a "long-lasting company" and this go around in 2015 they'll see a far more polished and award-winning luxury pillow line that I am so very proud to showcase. I'm not green, but there's always more to learn.  I can't tell you how happy I am to be back in Dallas and I look forward to this fantastic opportunity! I can't wait to see my long-time buyers and meet new ones, cause Deborah Main Designs has got a lot on the horizon for 2015 and beyond. Here's just a few pics of some of our luxury pillows that will be in Dallas next week.
While we're on the subject of sage-old business advice, I was also told from Becky Jacobs of Alyson Jon (prior to that she was at The Market in Austin, the very first store that carried my pillow line) that:
"It takes time Deborah, a very long time to build a brand." - Becky Jacobs
And, at the time, I had no idea….but boy was she ever right!
Building a long-lasting, profitable company takes time, hard work, money, patience, failure, support from your family and friends, and due diligence.
And the research says that it takes a full 10 years.  Well, we've hit that mark friends, so we only can go up from here. Watch out Dallas, here we come cause Deborah Main Designs has exciting plans lined up for 2015!
I have had absolutely NO time to reflect on 2014 yet, but I know many of you have, and I look forward to reading your blogs and following all you amazing designers and friends from Vegas all the way to Germany.  Once I get past this show and well into the new year, I'll be able to pause and talk more about all I learned in 2014. Here's a snap to remember the best trip I ever had to NYC on Blog Tour:
I will say 2014 was the most AMAZING year!!  From starting with the Dallas Sneak Peek (which I hope to join again next week) to being selected by Veronika Miller of Modenus for #BlogTourNYC (a trip and experience of a lifetime!) to meeting and making new friends in the design and blogging worlds (and learning so much from each of you!) to ending my 10th year in business as a finalist (WOW was that totally unexpected!) in the 2014 Martha Stewart American Made Awards competition. Well, let's just say, there is A LOT to reflect on, so I know I'll be talking about 2014 all throughout 2015.
Till then, I wish you the happiest and most bountiful year with much love, laughter, and joy. Thank you for your stopping by my blog and, as always, for your continued support. XOPG