"Inside The Design Studio" with Roi James
Thursday, March 22, 2012 from 6:30 PM to 9:00 PM (CT)
Austin, TX
As we mentioned in our guest blog for D. Coop, we get inspiration from everywhere!!  Lately, the past couple months, we've been getting that directly from this amazing Designer series sponsored by Lytle Pressley Contemporary.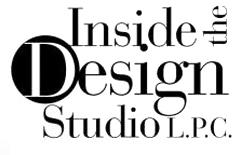 Pressley's latest venture offers contemporary furnishings and art for today's aesthetically attuned and value-conscious customers and designers.  The series features in depth conversations with some of the most intriguing design luminaries working today. Dick Clark and Larry Speck were the first two guests and artist Roi James is today, Thursday, March 22nd.
"Roi James's paintings of conceptual constructions, meditative abstracts , transcendent landscapes, and mystical figure portraits all acknowledge him to be a painter who is continually exploring and refining his technique." says Lytle Pressley.
I actually can speak from personal experience with Roi, as my husband and I own several of his earlier works, a gift bestowed to us by my late mother.  I've heard Roi speak and I've watched him grow from a classic renaissance man into this amazing prolific contemporary artist.  He can do almost anything with oil and his work has a magical quality to it with layers of intriguing depth!!  He's also a wonderful generous person! And if you go around Austin, in peoples homes and galleries all over the country, you will see a wide range of his stunning work from portraiture to modern.
More on Roi in his profile below (or rather, come hear him speak tonight at 6:30!), but first let's see some photos of the first two guests.
The first one was award-winning architect, Dick Clark, a wonderfully charismatic, down-to-earth, old Austinite.  His firm has built some fantastic structures, both residential and commercial all over Austin from gorgeous modern homes in the hill country to restaurants and downtown lofts.  He's also been a mentor to many young architects that are now thriving on their own. You must also check out the philanthropic work he's been doing in Kenya.
Once I heard Dick speak I vowed I would attend EVERY one of these designer talks as they have been truly inspirational.  They are not just about architecture or art, these impressive Austin figures touch on life, what inspires them, what has meant most to them in their career.  I've learned so much I can't even begin to describe how fascinating this new series is.  It is a "must-see" in Austin, so be sure to get your name on the guest list.
Lytle's far more articulate than I on his brainchild, so I'll share his words:
"Inside The Design Studio" hosts revered talents in several design disciplines for an intimate and—at times irreverent—interview by founder Lytle Pressley. The format is cocktails by Dripping Springs Vodka and conversation including an overview of their portfolio, audience questions and answers, and opportunities to mingle. Culture Map Austin is the Digital Media sponsor.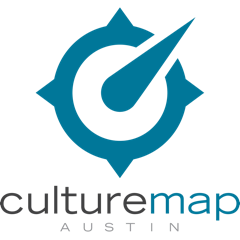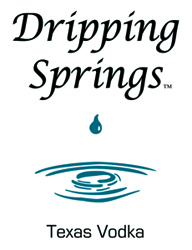 The elegant, 7,000 square foot space on West 6th street hosts high design and high value contemporary furnishings and rotating exhibitions from mid-career artists such as Roi James,  Gina Brezini, and Court Lurie. "Inside The Design Studio" examines the genesis of design, the impulse behind design, and the inspiration of today's luminaries of architecture, landscape design, furniture/product design, fine art, interior design, and graphic design.
The second guest architect, Larry Speck , was another award-winning architect, one who's been teaching at U.T. for years and was the chairman of the renowned U.T. School of Architecture as well.  He has built many of Austin's public spaces, and one we all widely use (unless you're afraid of flying!); Austin-Bergstrom International Airport . I'm not only distracted by the Salt Lick and Amy's icecream, but I now can no longer walk through that airport without noticing every detail on the walls, the columns, ceilings and more….all because I learned more about Larry at this fantastic in-depth discussion series.
These guest series are not intended for the guest to lecture or pontificate on all their great works.  Instead, Lytles questions are very provocative, pulling out layers of rich, deep thought, and spontaneous responses and laughter from the audience.  It's a very relaxed setting. They first show slides of the featured guests' life from childhood, through teenage and college years, to adulthood.  It gives the audience a wonderful inside perspective on the guest as a person.  And then, once you hear them speak, prompted by Lytles thought-provoking questions, it is hard to come away not truly inspired, ready to go home and create your own masterpiece or work of art.
So stop by tonight and hear Roi James and be sure to stay tuned for more fabulous guests at this wonderful "Inside The Design Studio" series at Lytle Pressley.  This series is educational, enlightening and truly inspiring.  Thank you Lytle for enriching all our lives with these amazing design talents in Austin!!  See you tonight!  XOPG
More About Roi James.  Come see him tonight at 6:30!

The diversity of Roi James styles and the fluency in which he paints reveal that innate ability often described as a gift, but which is truly the result of a deep conviction and dedication towards his creative expression. Having successfully developed mature bodies of work in the figurative, landscape, and abstract schools, in his latest work, James begins the integration of his compartmentalized styles to produce a singular and unified voice. In this new series entitled "Dialogues", a personal and mystical language emerges which speaks to the many layers and complexity which comprise our being. Paintings no longer reveal just surface but expose the mystical currents which surround, penetrate, and flow through that surface. Each painting is broken into multiple panel arrangements which engage each other in dialogues creating a dance between; the traditional and the modern, formalism and contemporary, and representational and abstraction. In these works, he produces images in which the viewer can experience both a sense of the familiar and the unfamiliar at the same time. There is a mysterious quality to the images. What are they? How were they made? The mind wants to identify them so that they can be placed into the world of the known. Yet the images defy a complete recognition leaving the viewer to rest in the uncertainty and mysteriousness of what it is that they are observing. It's that mystery that gives the work it's strength and power.