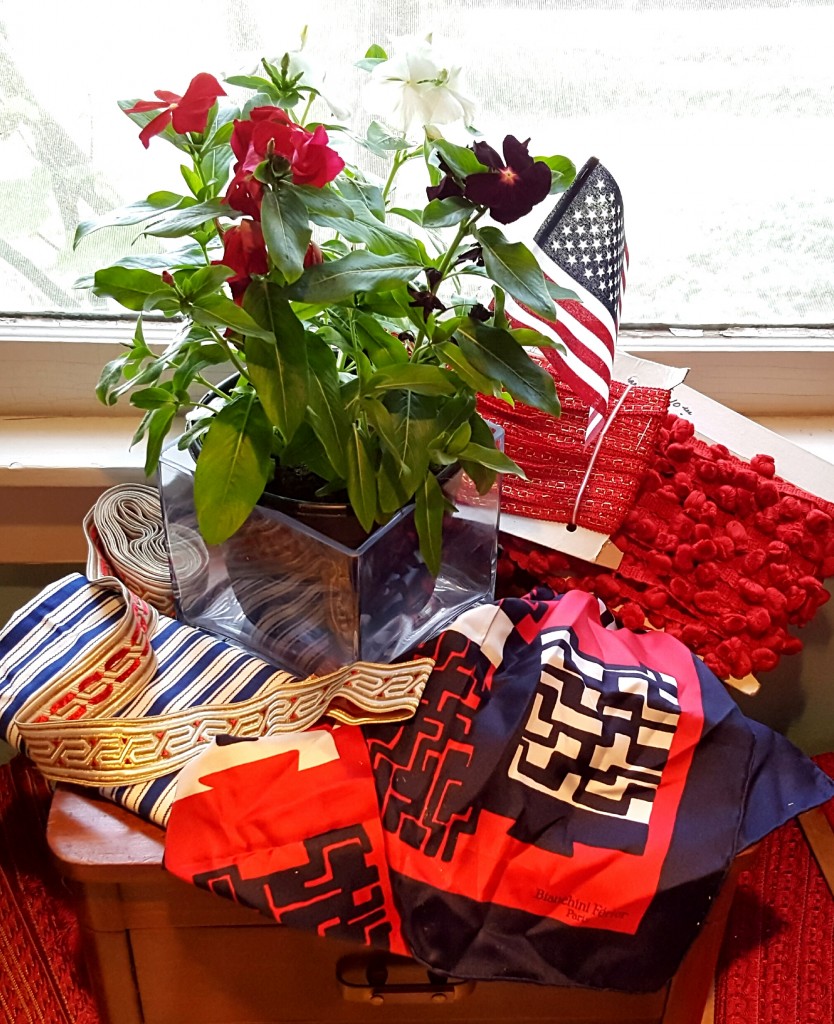 With Dallas market behind me (I'll post that recap next week) and the holiday weekend upon us, I'm looking forward to some seriously fun relaxing time with family and friends. I don't know about you, but truthfully, after a busy past 6 weeks and with this Texas heat I'm feeling INCREDIBLY lazy. I've been working hard on finishing up my new website which I hope I'll be launching in the next couple weeks. Fingers crossed.  Until that time, I have posted ONE of the four styles available of my NEW Linen and Wood Series HERE.
Today, it took everything I had to muster the energy to go to the store to get patriotic flowers (cause as you can see, last night's shot below of half-dead roses was absolutely pitiful…lol…although the night sky provided some blue!).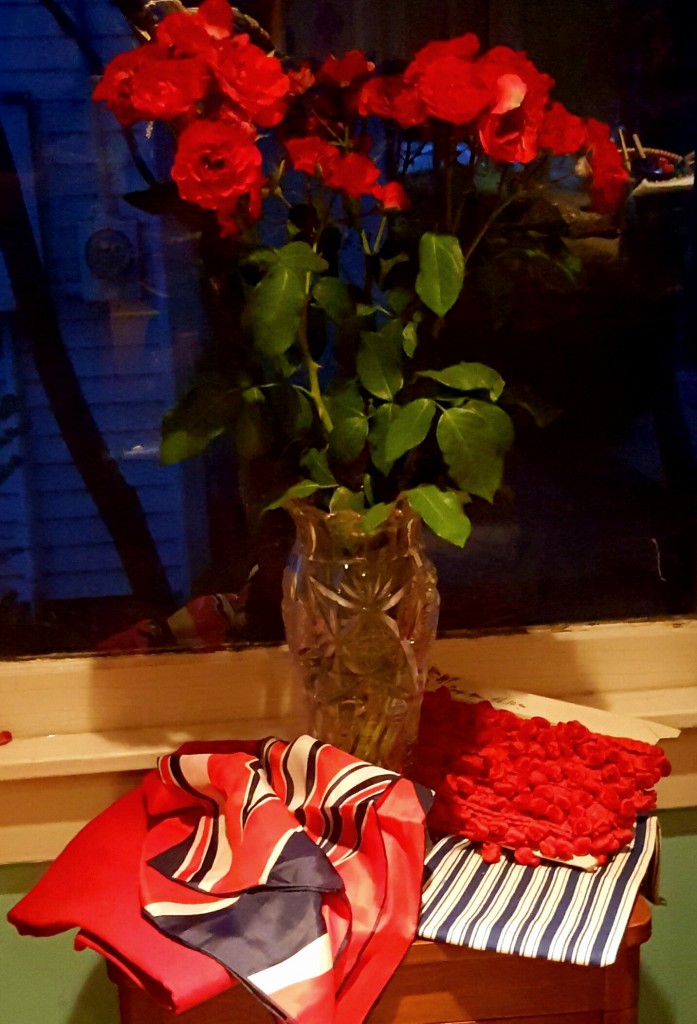 But we made it a fun family outing today for a neighborhood lunch, the grocery store, the library (where I stocked up on books and even got my 20 yr old daughter to get a book!) and then topped it off with a nice cool coconut and lime snow cone.
Now, all I have to do is sit back and enjoy reading my books. We'll be heading up to see family tomorrow for the 4th, as I'm sure many of you might be too.  Safe travels and wishing you a fun-filled 4th of July. It also happens to be the 35th anniversary of the day I met my husband at a soft ball picnic. One lucky gal here!  Enjoy the red, white and blue textiles, vintage French trim, and silk scarf below and see you next week. Happy 4th of July and Independence Day! XO PG