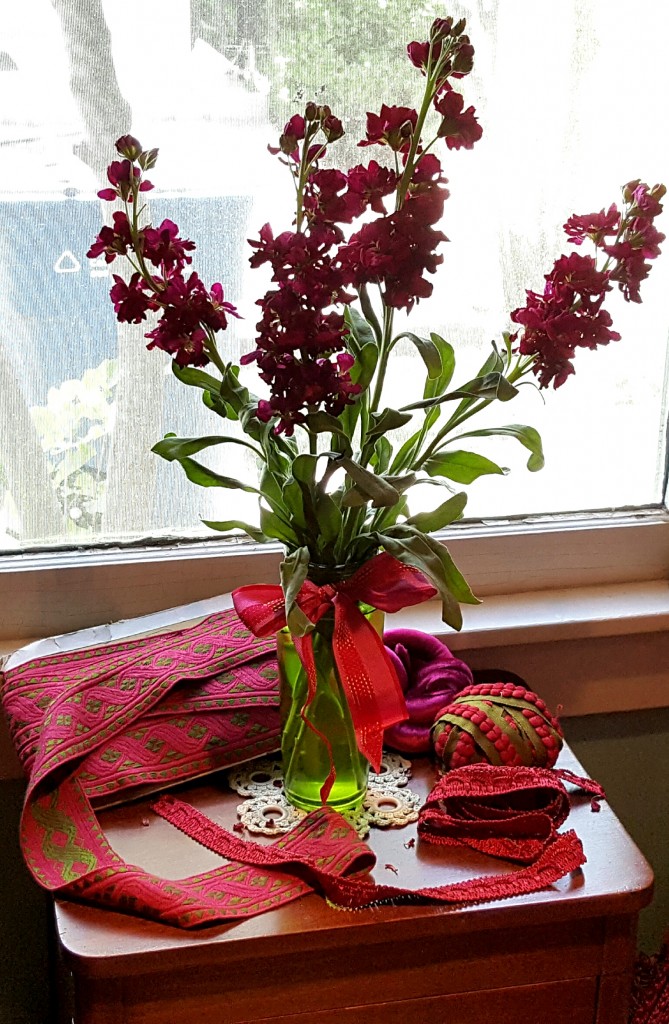 Before I drive to Dallas for the Total Home & Gift Market, I'm squeezing in this week's Friday Flowers & Trim with a simple fresh fuchsia bouquet my daughter brought to me after a trip to the grocery store with her Dad. She does the sweetest things at a time you least expect it…just spontaneous moments of joy. I'm a very lucky mother to have such an amazing loving, beautiful and smart daughter.
As I share this with you today, I had put my daughter on a plane yesterday for NYC for her first US travel by herself. It's transition time in our home and family. My daughter Qin is meeting up with a friend for a two day K-Pop concert and conference. (If you haven't heard of Korean Pop music, its time you looked it up. And if you have a daughter who listens to it every day, you'll become hooked before you know it!) Then she'll get to visit her brother in Brooklyn.
Besides unconditional love, I think there's no greater gift you can give your children than travel, to see and learn about the world with their own eyes and through their very own life experiences.
This will be the first time my kids (20 and 27) hang out together for the first time as adults. It's so cool to see their lives unfold! Parenting is humbling and I feel so honored to have had the privilege to raise my incredible children. And I'm super happy to see my daughter Qin  begin to spread her wings.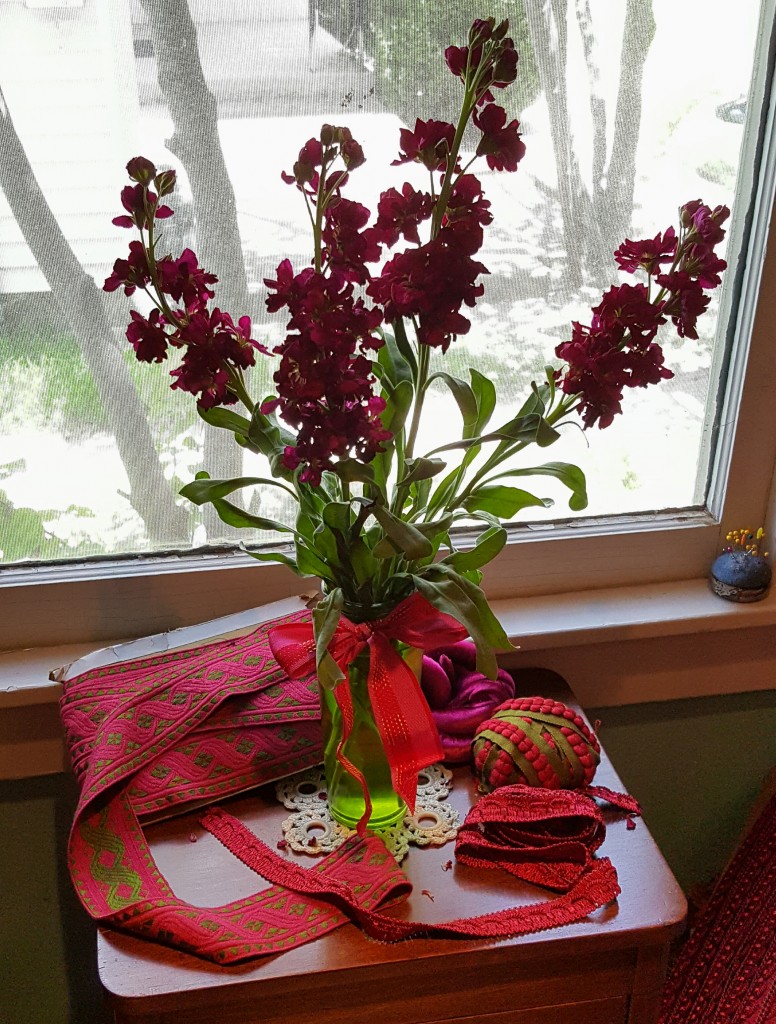 So this Fridays Flowers and Trim is dedicated to my daughter. The most incredible person I know! Truly. I cant wait to see what she does in this world. One thing I do know, is she will spread a lot of love and joy, because she certainly has done that already every day of her life.
I'm headed up to Dallas now for market. Stop by to see some of this delicious vintage trim at our 'Pillow Patty today from 1-3. Deets right here.  We'll have one in Austin sometime soon too.
Please enjoy the vintage French trim we selected below, and a few pillows in fuchsia, to accompany this weeks floral bouquet.
When I get back from Dallas Im beginning my summer staycation and hitting Barton Springs Pool this week Wishing you a safe and happy summer friends! XO, PG