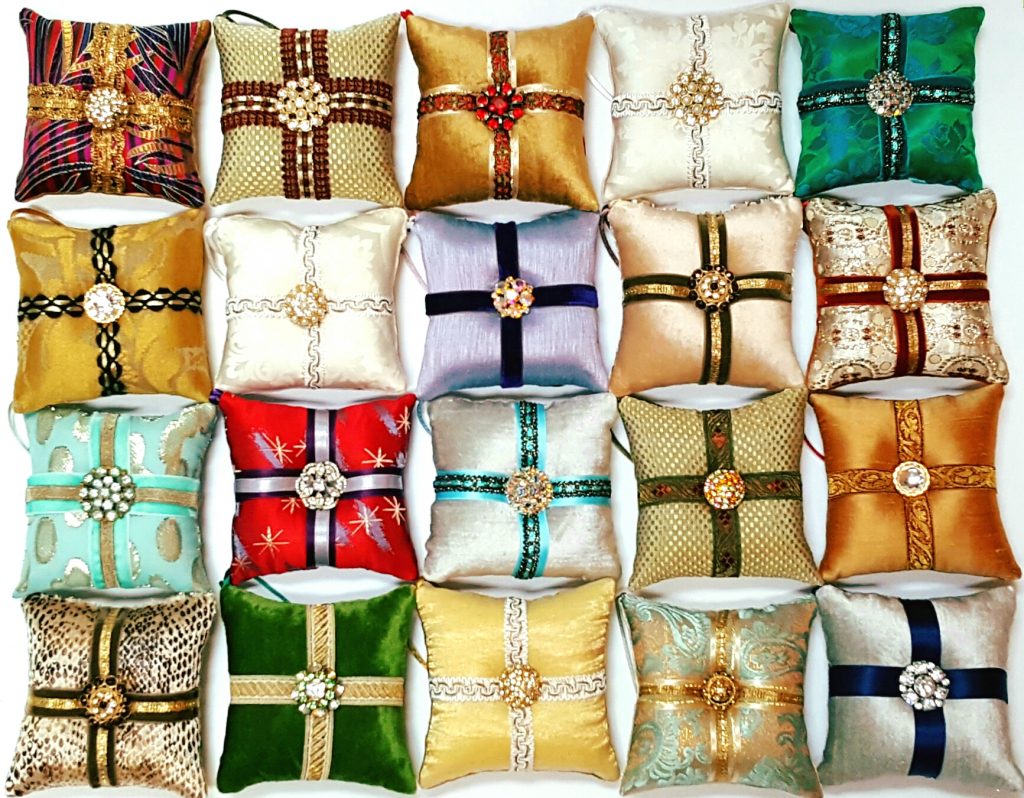 Sometimes the best gifts come in small packages. And with my Ornamental Charm Series, we know a little texture and color can go a long way with these very special handcrafted artisan gifts.
As one fan sums it up, "They're like little presents".
That's right, tis the holiday season already!
All October we've been creating tiny miniature works of art for your holiday tree, to decorate your home, and to give as one of the most unique custom gifts around.
So, for this week's Texture Tuesday, please enjoy some images full of color and texture from my collectible Ornamental Charm Series and place your order today. (I know, shameless self-promotion, but someone's got to do it. And, these are not mass produced; each tiny ornament is handcrafted in my South Austin studio in the good 'ole USA).
Get a head start and take the worry out of your holiday shopping by placing an order for all your family, friends, boss and clients.
Attention Interior designers! What a great way to tell your clients how much you have appreciated working with them on designing their new home or room.
Easy peesy friends,  and boy are they in for a one-of-a-kind treat when they open our signature satin-lined gift box!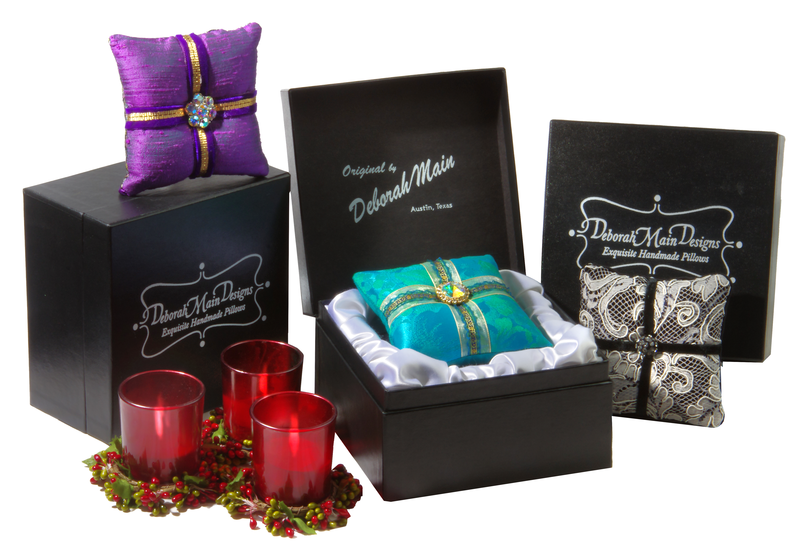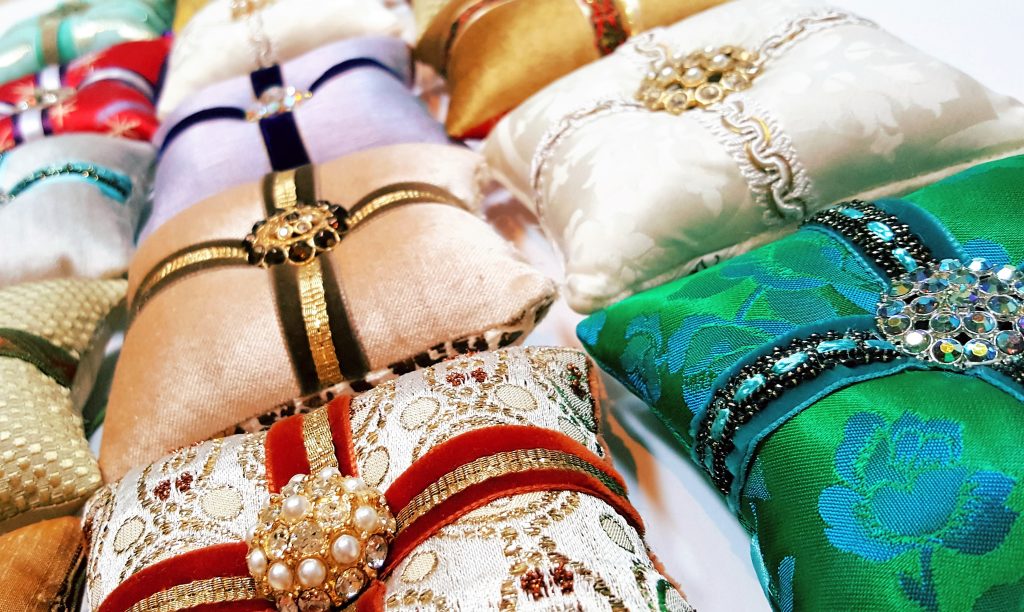 Remember last year color consultatn Amy Wax and I did that fun Instagram contest featuring her killer i-phone color app, Color911? Check it out below.  Huge success and the winner last year was interior designer Linda Holt. Deborah Main holiday ornaments were even selected last year for Top Pick by Hadley Court, the epitome of elegance!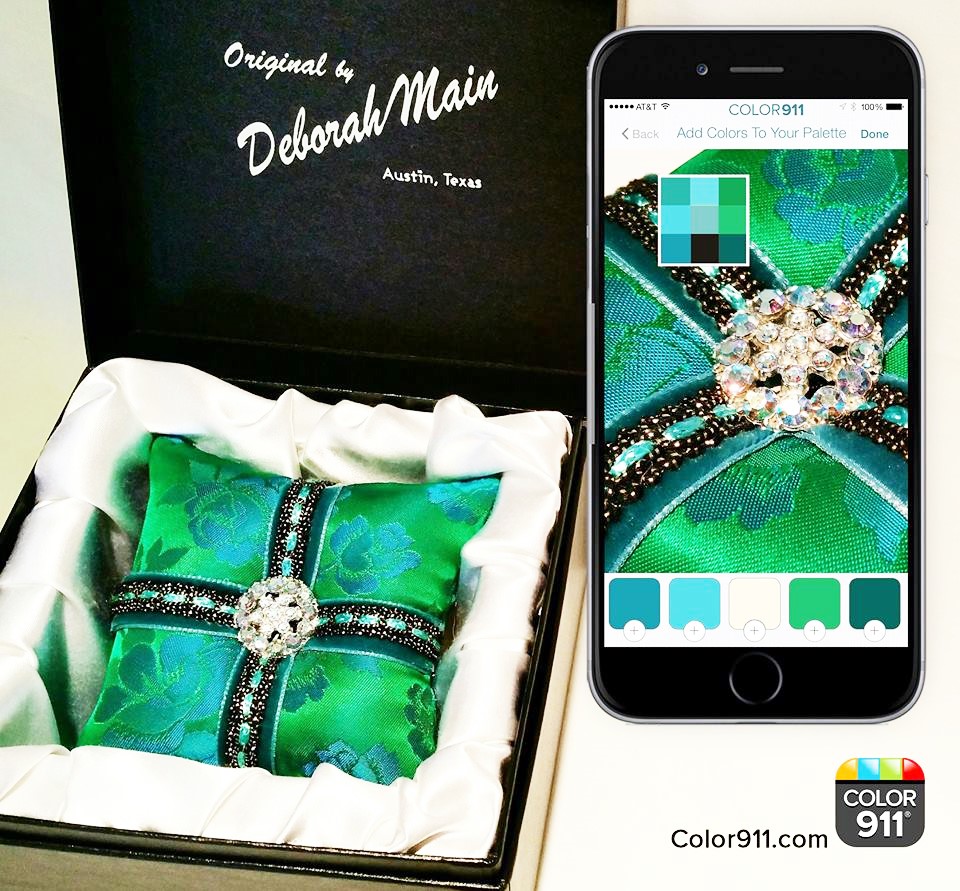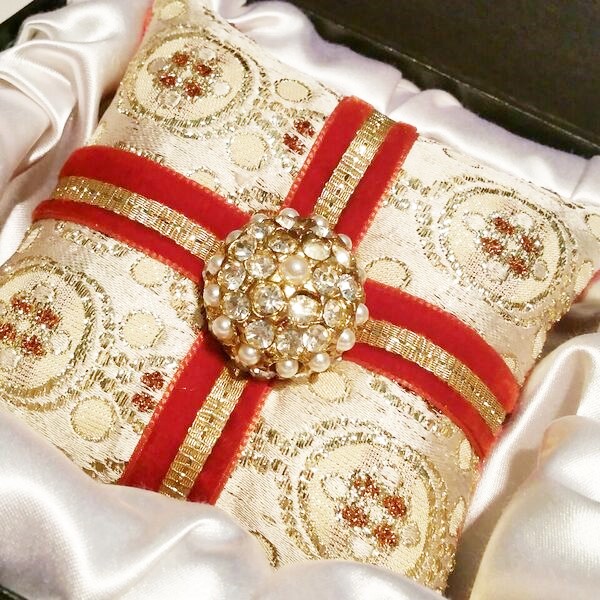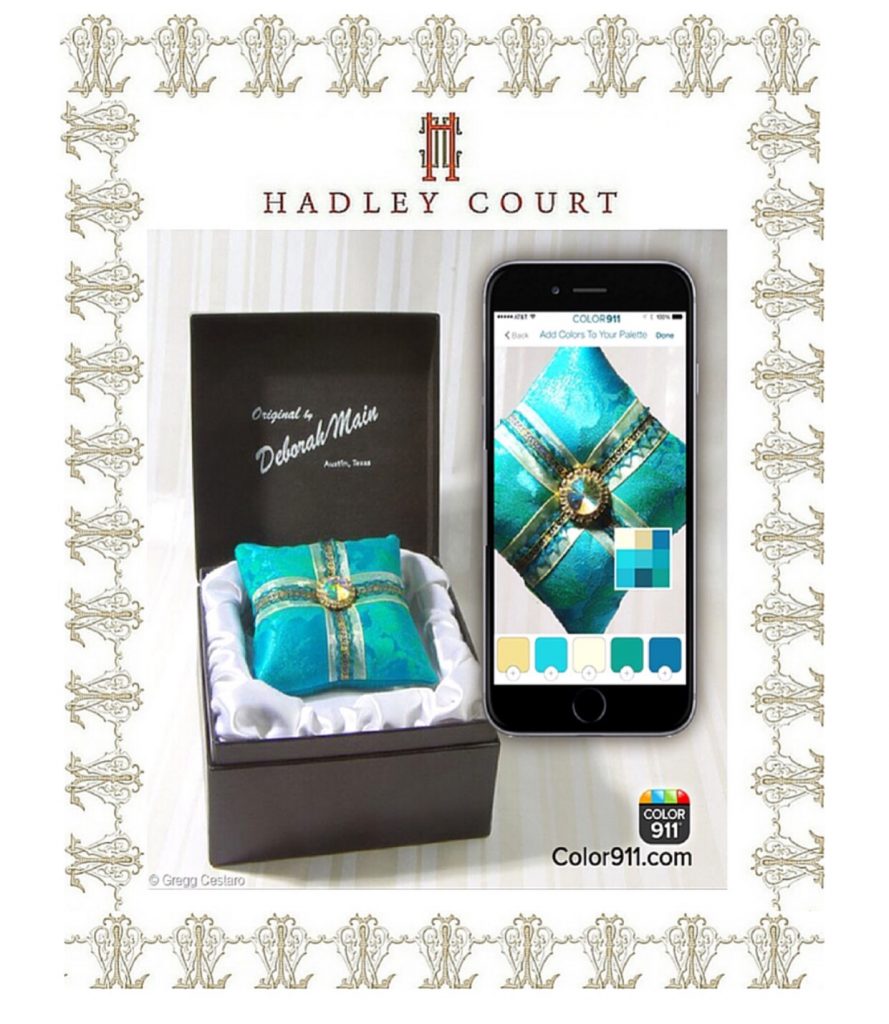 It's so simple to order:
Order online HERE , or by color by contacting my studio with a quick phone call 512.447.9807 or email to orders@deborahmaindesigns.com and you're done. We do the rest. Can't beat that for holiday shopping!
NOTE: Accepting commissions and wholesale orders till Nov 1; custom orders through Dec 1. 
I look forward to hearing from you!
And by the way, have a vintage coat or dress from your Aunt Susie you're never going to wear? Let's make Deborah Main collectible pillow ornaments out of those gorgeous rhinestone buttons!  I love to breathe new life into items sitting in the back of your closet, so please give me a call today 512.447.99807, or email me at orders@deborahmaindesigns.com.
Till next time, Happy Autumn and enjoy the cooler temps! XO, PG